My Philosophy
While treatment is unique to each individual child, my philosophy in treating communication disorders in children remains constant:
A Knowledgeable Approach… based on extensive study in the areas of speech and language development and motor learning theory; familiarity with current research, assessment protocols and treatment methods
A Holistic Approach… considers the "whole child" and coordinates speech and language with all other aspects of development, understanding that significant changes in development result from changes in many domains (motor, perceptual, cognitive)
A Caring Approach… acknowledging a child's strengths while developing motor skill; developing trust and encouraging him to take risks in treatment; providing support and acknowledging each and every step toward successful communication
A Supportive Approach… acknowledging parents/caregiver concerns, providing a positive and supportive environment in which to answer their questions, guide their interactions, and share their joy as their children learn to communicate
My Primary Ingredients for Success: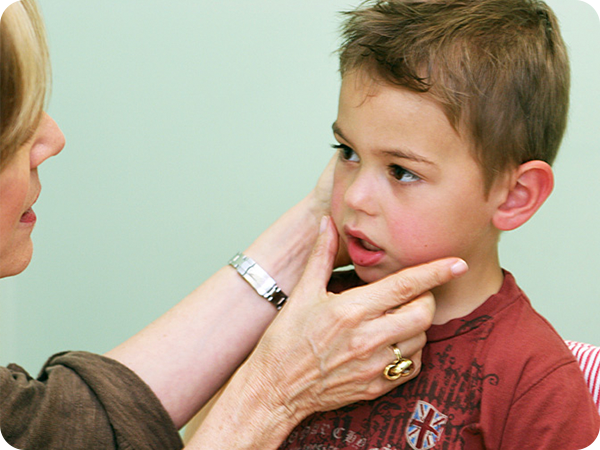 Expertise in the use of PROMPT therapy… providing tactile input to guide movements for speech production in children whose motor speech systems are unstable or poorly coordinated.
An open, child-friendly environment… maximizing engagement, trust, motivation to communicate, and confidence in using newly learned functional communication skills.
A comprehensive and accurate diagnosis… forming the basis for treatment and the ability to make appropriate referrals when indicated.
Focus on building social interaction skills… while developing speech production skills and improving intelligibility.
Support for parents… explaining the nature of each child's communication difficulty and providing weekly updates including strategies for building skills at home.